Interior/Exterior Detailing Service
By definition, car detailing is the process of thoroughly cleaning, polishing, and protecting all automobile parts from top to bottom and from inside to the outside using special tools, equipment, and other products generally not used by car cleaners. At Underworld Coatings, we provide you with the best car detailing services that will make your car look as good as new. We also deal with the vehicles' heavy body repairs or paint jobs. We aim to progressively enhance and significantly restore the original looks of your vehicle.
Our unparalleled detailing service helps eliminate minor or major scratches or marks on the car's paint job. Car detailing at Underworld Coatings is classified into two categories, interior and exterior car detailing.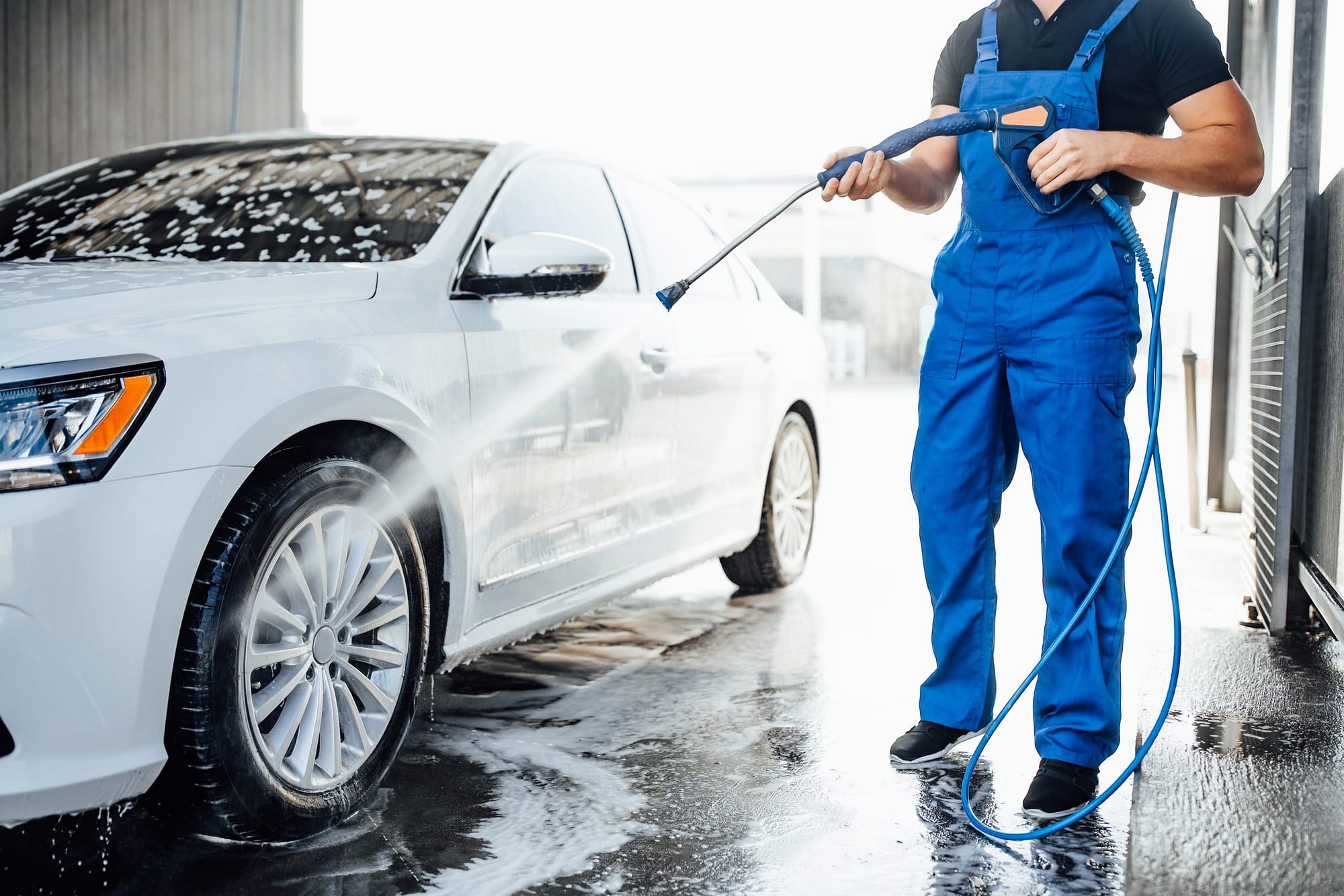 Interior Detailing
Interior car detailing primarily involves cleaning the vehicle's inner parts that are components like plastics, leather, vinyl, natural fibres, and carbon fibre plastics. For cleaning the interiors of the car, we leverage various techniques like vacuuming and steam cleaning. Interior detailing requires comparatively more time and effort when compared to exterior detailing. Interiors of a vehicle are prone to foul odour, allergens due to stains, dust, grits, which can cause switches to be vulnerable to failure, hazy windows which obscure the driver's view etc.
Our standard processes include vacuuming along with steam cleaning and brushing for interior car detailing. Vacuuming of trunk, seats, shelf, headliners and the rear area for cargo is necessary. We ensure that floor mats are cleaned separately and leverage air compressors for places that a vacuum cleaner cannot reach. We take our jobs seriously and finish it only when our customer is satisfied and happy with the results.
Exterior Detailing
At Underworld Coatings, our exterior car detailing involves various processes like washing, claying, drying, polishing, sealing, etc. Detailing your vehicle means washing is done by spraying with a high-powered specialized spray followed by hand washing the different parts of the car like door jambs, tires, rims, glasses, etc. In the final step, we use a clay bar for removing impurities like residues or overspray traces. Polishing your car returns its original feel, and after that, a sealant is applied to give your car a rich and glossy shine.
Detailing
2-4 door car
$220
5 seat SUV/Jeep/Crew/King Cab Truck
$280
7 seat SUV/minivan
$320
Book Now
We offer combo packs, which can also be applied to separate vehicles:
Two services 10% off
Three services 15% off
Four services 20% off!